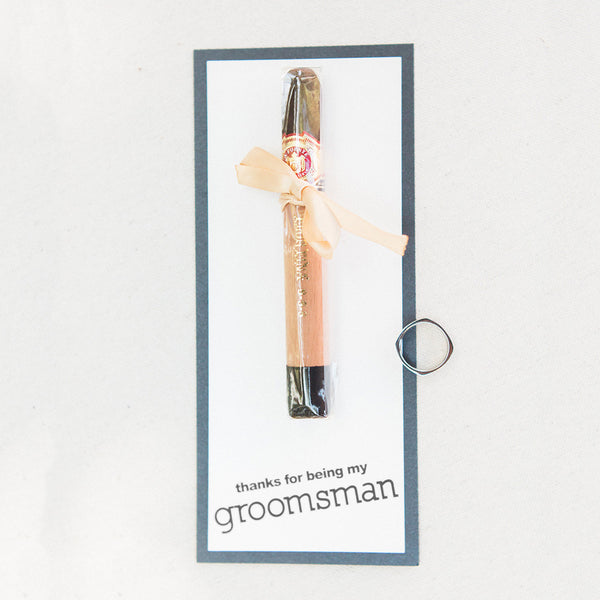 Cigar Cards
Thank your best guys for their service in your wedding! These handsome cigar-holding cards are made with our signature shimmer stock and come with a 12″ satin ribbon to hold a cigar of your choice (cigars not included).
We suggest candy or chocolate cigars for those under 18. Add to a groomsman care box or simply hand them out at the rehearsal dinner or wedding day. Whichever time you choose, a groomsman cigar card is sure to please!
Does everyone smoke? If not, be sure to check out all of our groomsman thank you cards here.